Get 50% Kickback on Vauld
*Applied automatically when you click on the link. 
Alternatively, you can also use the referral code: Aayush
With this Vauld Referral Code you get the following offers:
Get back 20% of the trading fees
Earn an extra 2.5% of the interest rate paid on Vauld Fixed Deposits.
Get back 2.5% interest paid on loans.
You will earn 2.5% extra on each fixed deposit and Vauld will also pay back 2.5% of the interest charged if you take a loan against your coins.
About Vauld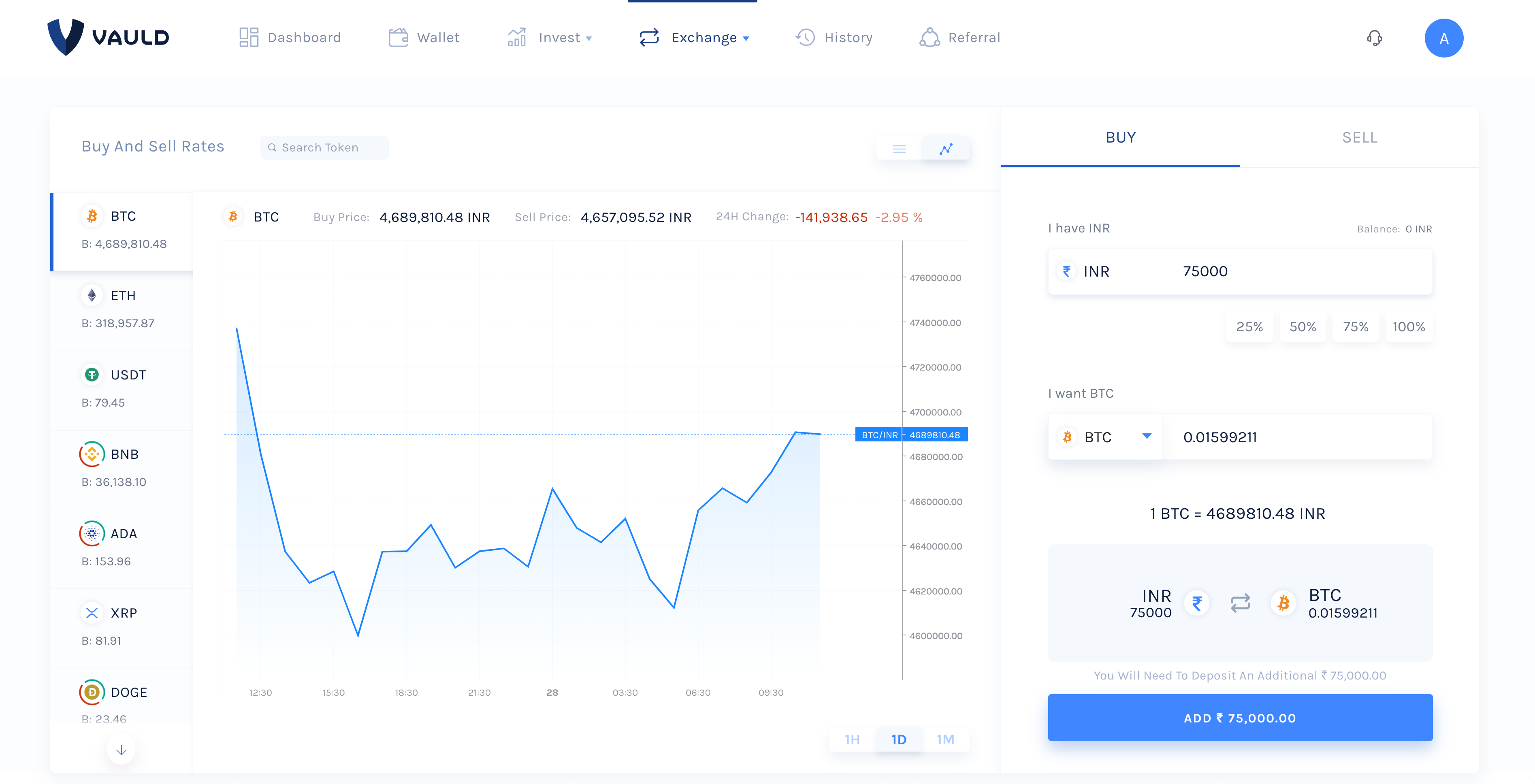 Vauld is one of the best crypto exchanges in India. They have the most beautiful and beginner-friendly crypto trading platform. Other exchanges don't even come close.
Vauld comes with features like AIP and Fixed Deposits for cryptocurrencies. An AIP allows you to buy crypto coins automatically every day, weekly or monthly. You can also set an AIP to buy only when a certain (or a group of coins) take a dip.
Then there are fixed deposits where you can deposit your idle coins such as BTC, ETH and earn a fixed interest every month.
Vauld also supports one-click crypto purchases and seamless INR deposits.
Use our referral code above and save about 50% on your trading fees on Vauld and earn extra interest on your fixed deposits.