With the spurge in digitalization over the last decade, the first ever-soaring up of digital currencies was seen when crypto currencies took a new flight in the world economy, followed by the Indian economy.
It is only time that economies launch their very own digital currencies owing to the fast transfer and transaction times associated with them.
Not only that, payments done through digital currencies are extremely low cost and truly instant compared to physical notes and coins.
India is about to witness its very first trials of the Central Bank Digital Currency by RBI – digital rupee in the month of December this year.
What is the Central Bank Digital Currency (CBDC)?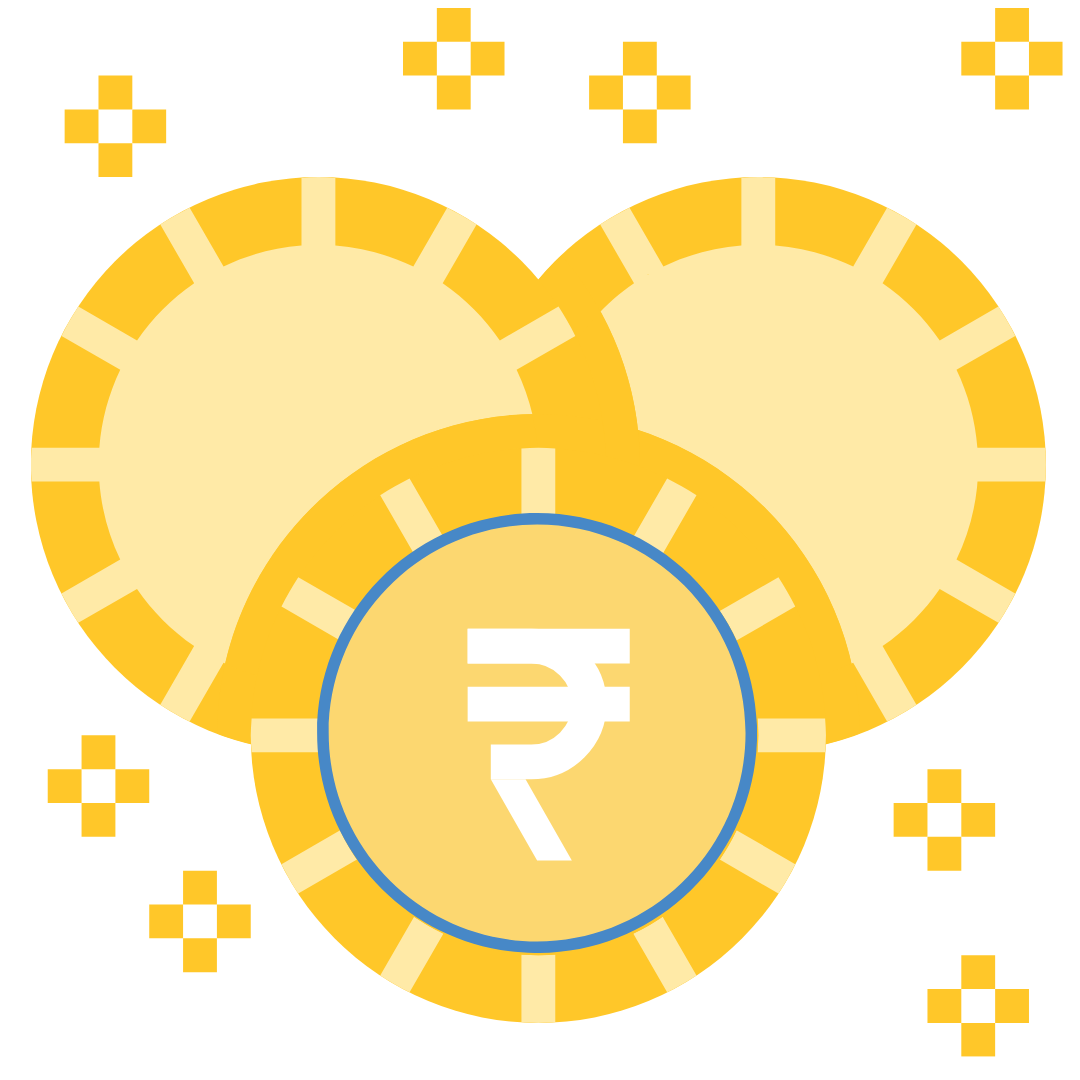 Before jumping to the criticality of digital currency, let us first understand what it exactly is.
The Reserve Bank of India defines Central Bank Digital Currency as a legal tender that is issued under or by a central bank in its digital form. It holds the same value/worth as the prevailing fiat currency in the market and is exchangeable in the same ways as physical currency.
The e-currency launch is an innovation that has taken place in order to change the ways in which currency can be held and used, to serve a futuristic purpose. The RBI Deputy Governor has also mentioned how the Indian digital currency is exactly the same as the physical currency, only existing in a different form.
Digital currency can also be called the virtual form of physical currency.
CBDC is going to offer much higher flexibility, efficiency, and cost-effectiveness by allowing people a seamless money handling situation. Just like physical currency, e-currency is also going to act as a liability on the central bank when issued.
The sovereign electronic currency can also be exchanged at par with cash, as mentioned by Mr. Sankar – RBI deputy governor.
How can you pay with CBDCs?
If you know how to pay through a digital wallet, you already know most about how payments with CBDC are going to work. The Reserve Bank of India will issue a fixed supply of the digital money that citizens of India will receive in electronic form and spend in the same manner.
This money, however, will be allowed to be exchanged for hard cash if needed.
By paying through CBDC, there will no longer be a need for an interbank settlement since the money paid or received would be directly settled, just how it is settled when you receive or pay a physical note for a transaction.
Unlike Cryptocurrencies, CBDCs are not decentralized.
It is going to be regulated and issued by the respective country's central bank or monetary authority. Hence, wealth and money ownership will be transferred or passed on without any complications with a simplified implementation of all monetary and fiscal policies.
This in turn will lead to an improved data reconciliation and greatly optimize resource distribution all around the country.
Why is India's central bank so keen on issuing digital currencies?
Apart from India, 83 other countries have already started to pursue the development of CBDC since 2011. From Sweden to the United States, there is hardly any major economy that has not already started to go digital with their money.
India's central bank, too, thinking along the same lines, has understood the increasing demand for digital currencies, especially after the rise of private digital currencies like Bitcoin and Ethereum, which we collectively also call cryptocurrencies.
All central banks offering digital currencies act as a sovereign-backed and reliable alternative to such private digital currencies, securing people against the volatility and regulatory policies of the same.
The cost of issuing digital currencies is also much lower than printing and distributing the current fiat currency in the economy. Once the digital rupee is created, it can be disbursed among the population without any hassle, at almost zero cost.
Since the RBI would be able to easily monitor the digital currency, it would make all the e-cash circulating in the economy traceable, unlike physical cash.
This would enable the central bank to control the digital currency and also bring down issues that come along with hard cash, like corruption and bribing.
In the long run, it is going to act as a building block for India's economy, with everything being digitalized and monitored under a network of high security and easy traceability.
The covid-19 pandemic triggered India's central bank to hurry up the exploration, planning, and implementation of digital currency. With the economy shutting down and businesses moving online, payments have immensely gone digital.
People now prefer using e-payment modes instead of hard-cash to also avoid any unnecessary contact with strangers who might be infected. Thus, launching an e-currency was a smart move, after all, in order to keep up with the changing times.
Last but not least, shifting to e-currency will provide a definite financial inclusion, especially in a country as wide and diverse as India, as people everywhere and anywhere will have financial access and soundness with respect to their money.
This would help people in remote areas have easy access to money that they can spend and even send home when required, without the hassle of shipping hard cash through post offices.
Central Bank's take on tokenization
In order to improve data security and transaction reliability, the Reserve Bank of India has decided to work on the scope of tokenization through its digital currency launch.
Since everyone, from companies, individuals to nations hold sensitive data with them and within their systems, tokenization is going to help protect this data by eliminating/removing any valuable information available and replacing it with tokens.
A sequence of information is broken down into small strings like keywords, phrases, or tokens that lead to smooth payment transactions and secured users.
Tokenization will aim at the bettered security of the entire payment system, protecting users/citizens against theft and faulty applications. This will be done by replacing the actual money-related details with a special code that can be called the token.
The central bank has promised tokenization services to its citizens with the motive of taking almost all possible transactions online, ensuring convenience and safety in card transactions.
Is CBDC the same as cryptocurrencies?
In short, no. Cryptocurrencies do not have an intrinsic value as of now, and even though they are being accepted as a form of payment, and Bitcoin is also considered a legal tender in one country, no sovereign authority backs cryptocurrencies.
The entire existence of cryptocurrencies is based on anonymous users or groups of users that do not have a third party that authorizes and tracks the transactions.
There is also a limit to the number of coins that can be issued as cryptocurrencies (21 million in the case of Bitcoin), whereas there is no limit to the issuing of the central bank's digital currency, provided inflation is taken care of.
All digital currencies issued by central banks are going to have the support of monetary institutions that will ensure the financial stability of the economy and its people.
Comparing CBDC with Blockchain
Blockchain is not a new term for most of us. It is a network that records user information in ways that make it almost impossible to hack, change or cheat the system. All cryptocurrencies work on the blockchain network.
However, CBDCs are not going to use a network of a distributed ledger like blockchain and will be controlled, monitored, regulated and implemented by a dignified authority in each country, as in India.
The launch of CBDC is going to tell the Reserve Bank of India about how much money is exactly held by who, which is not the case with the transactions that take place on the blockchain network.
CBDCs are not going to be pegged against any fiat currency as they are a fiat currency on their own, like how the crypto coins are pegged against various fiat currencies around the world.
This means the CBDC version of the Indian National Rupees is going to work exactly the same as a Rupee bill in India or around the world.
Hence, blockchain and CBDC are absolutely contradictory concepts and the central bank's digital currencies are not going to depend on the blockchain network to function.
Do we really need CBDC in India?
Of course, we do. India is currently witnessing a positive turnaround with respect to its digital payment innovations. More and more people have started to use an e-wallet to buy products online and even offline.
The cost of such transactions in India is at its lowest right now, and it could not send a better signal to launch an e-currency altogether, to standardize and regulate the digital payments stream even further.
Five countries have already launched a CBDC, including Saint Kitts and Nevis, Grenada.
The Bahamas, Antigua and Barbuda, and Saint Lucia. Apart from these economies, 14 other countries with major economies like South Korea and Sweden have also launched their CBDC pilots.
Even China's central bank, People's Bank of China, has launched Yuan's digital version in various cities.
In order to walk neck to neck with such a global superpower ambition, it is only necessary for India to also step in and take one of the first-mover advantages on the growing technology and its future.
RBI's digital currency and the future ahead
Several statements have been thrown off with respect to what the central banks are going to do when their digital currencies launch.
Some say that central banks are going to put a penalty on cash withdrawals to minimize people withdrawing physical cash instead of keeping digital cash with them. Some also say that central banks are already capping the total amount of CBDC money with each individual.
Well, what is exactly going to happen will only be seen once the digital currency is launched. However, what is a definite occurrence is that the Reserve Bank of India is all set to finally implement the not-so-new idea of going completely digital on its monetary front.
Even though the complete adoption of digital currencies might take a few more years, it is for sure the first step into the future of technology, and India's central bank is going to maximize the same.