Buy now pay later (BNPL) apps have been gathering much attention for quite a few months now.
These apps basically allow you to pay for your things immediately without spending any money and generate a bill later, either weekly, bi-monthly or monthly, for you to pay the entire amount together. 
BNPL apps have definitely eased out the transaction method as they act as a simpler version of a credit medium, where all you have to do is link your buy now pay later app with the online store you are getting your food, clothes, or anything else from.
Most of these apps only have a minimal interest rate on the amount you borrow.
However, if you fail to pay on time as the application asks, you will be charged a late fee on a per-day basis.
The best part about these apps is that they let you borrow a significant amount of money without any collateral!
Here is a list of the top 12 buy now pay later apps in India –
Zest allows you to pay for your purchases in one tap and then enables you to repay the credit later in a few installments.
This way, Zest makes sure that you do not break your bank and can manage your money better.
The platform does not charge anything for the credit given and is accepted in over 10,000 online and 75,000 physical retail stores in India.
With a clientele of more than 11 million users, the platform is one of the highest-rated ones to date!
Here is what makes Zest different from other players on the market –
An easy set-up that does not require any paperwork or credit card details.

personalized credit limit of Rs. 2 lakhs

No joining fees or hidden charges

Cashbacks on the first transaction

Allows you to pay the bill in a period of 3 to 4 months 

Quick integration with other applications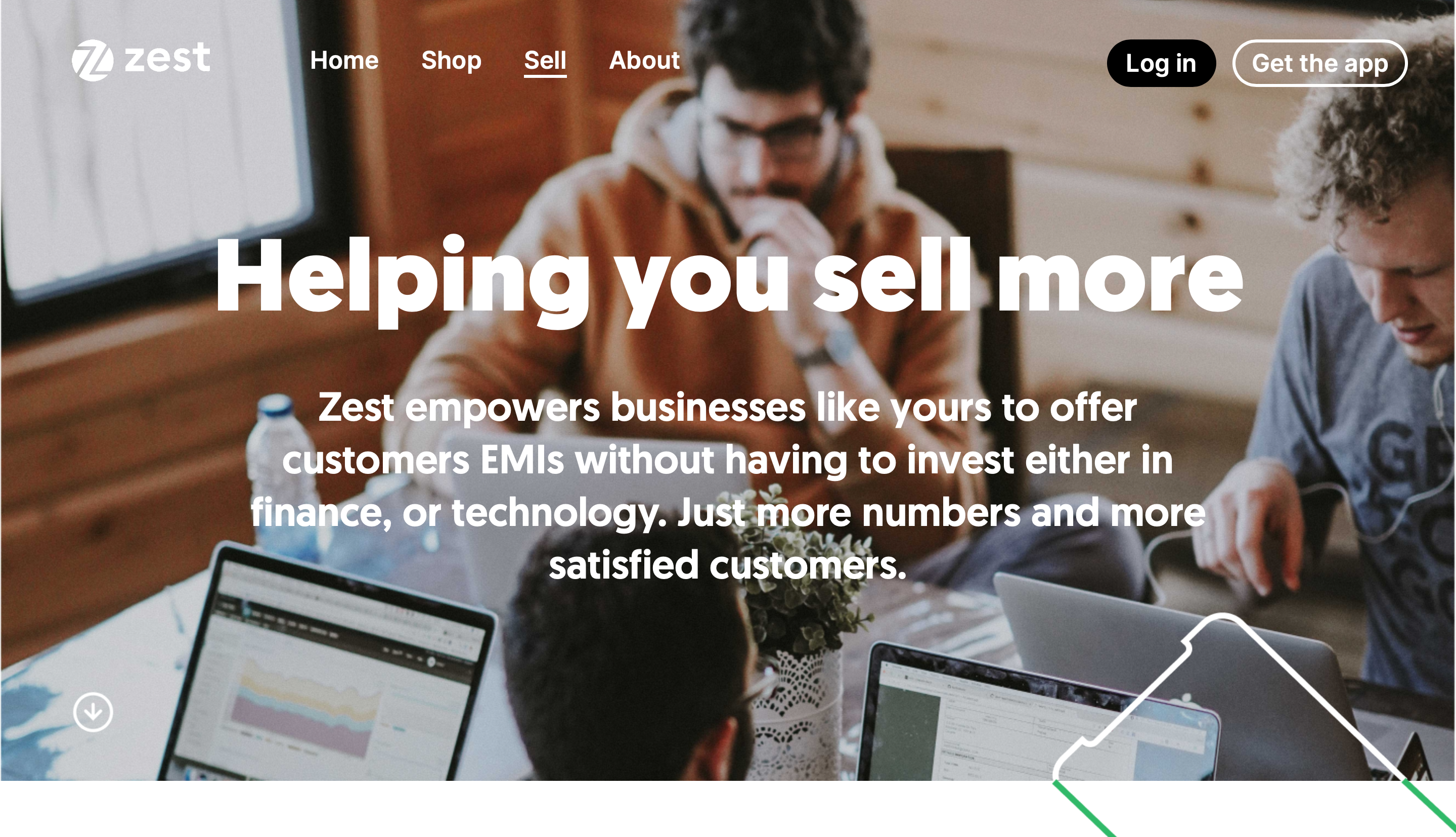 Money Tap is one of the first emergings buy now pay later apps that helps you borrow money for all your purchases flexibly.
It also comes with a credit feature that enables you to borrow up to Rs. 5 lakhs online and play them later online through easy EMI transactions.
With Money Tap, you can borrow money for several important things like medical loans, education loans, home renovation loans, and even for recreational purposes like travel loans, two-wheeler loans and much more. 
Here is what makes Money Tap different from other players in the market –
Interest rates are only charged on the money you borrow.

They work with regulated financial institutions in India 

Regular recharge of credit limits

Completely governed by the RBI

The borrowing does not require any collateral 
Simpl is another buy now pay later app which is connected to over 5500 stores across India.
The app has an extremely user-friendly interface that allows you to pay for your stuff online on credit and finally pay the bill on a bi-monthly schedule.
It lets you borrow the money at absolutely no cost and only levies a late fee if you do not pay the bill on time.
The application updates your limits regularly, and as punctual you are in paying your bills, the limits are increased accordingly. 
Here is what makes Simpl different from other players in the market –
It is connected to some of the biggest brands in India, including Zomato, Big Basket, Jio Mart and more.

They do not charge any extra fees for credit payments.

Provides a one-tap payment system

Includes utmost transparency for clients

Let's you have proper control over your credit identity

One of the most affordable apps to exist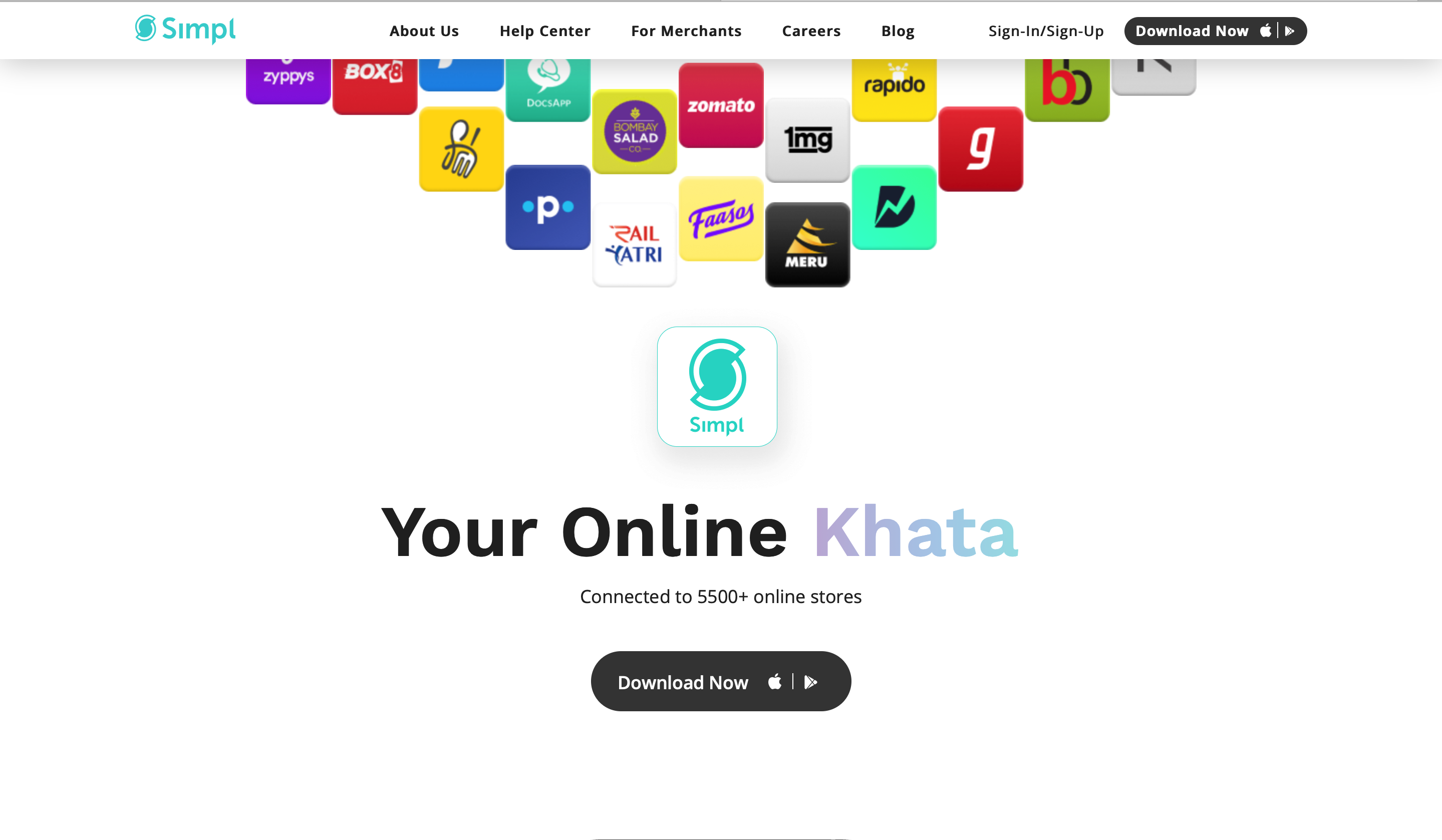 Sezzle enables you to split your entire order amount into 4 parts that you can pay in 6 weeks without any additional interest.
They only charge a lay fee applicable if you do not pay them on time.
Everything else comes interest-free! Because the platform comes with an instant approval decision process, it does not impact your credit score in any way, even if you miss your payment due date.
They are connected with big names like Fastrack, Pet Sutra, Giva and more, enabling you to shop at your favorite stores without any hassle. 
Here is what makes Sezzle different from other players in the market –
Connected with over 10,000 online retailers

All approval decisions are made instantly

Multiple integrations

Robust support

Zero-interest payment 
Freecharge's pay later credit product allows you to buy now pay later in a few easy steps.
Whether you want to pay for your DTH connection, electricity bill or order-in food – Freecharge takes care of it all! It also helps you easily track your expenses by providing you with a list of all the places you spend your money along with dates and amounts.
The payments are interest-free, which lets you enjoy everything on credit until your bill's due date comes in. You can spend up to Rs. 10,000 every month with Freecharge's buy now pay later scheme!
Here is what makes Freecharge different from other players in the market –
They give you a full month to pay them back.

The platform has a one-tap payment feature secured with a PIN or OTP.

All the interest you pay, if any, is given back to you as Freecharge cashback that can be used for the next bill payment.

No processing fees

Works with over 25,000 stores, including Myntra, Swiggy, Zomato and more 
As the name suggests, Lazypay as a platform is best made for all the lazy players who wish to make a lump-sum payment in one go instead of making small payments a lot of times.
They have a bi-monthly payment system, along with a one-tap payment rule that allows you a hassle-free payment experience with multiple stores across India.
You can also use this platform through your UPI, online and offline; there are no hidden charges and no interest fee that is applicable if you pay them back on time. 
Here is what makes Lazypay different from other players in the market –
Enables you to shop directly at multiple stores

Allows you to pay in 3, 6, 9 and 12 month EMI plans

Connect with names like Make My Trip, Book My Show, Swiggy and more

It can be used for online shopping, cab booking, utility bill payments and more. 

Pay in full or in EMI – however, you like 

Easy account activation 
One of India's biggest financial services companies, Paytm, also has its own buy now pay later scheme that you can avail of. The interest-free payments can be paid back within 30 days, and each month you can spend as much as Rs. 60,000.
The platform is widely accepted across the country, and you will hardly find any store offline or online that does not accept Paytm.
The platform also helps you build your credit score with time repayments and makes you eligible for better loans!
Here is what makes Paytm Postpaid different from other players in the market –
Super-fast checkouts with a single click

Accepted at over 5 lakh shops online and online

Connected with the biggest names like Dominos, Croma, Indian Oil, and more 

A completely digital process

Allows you to pay in full or in EMIs

It does not involve any activation fee
Post Pe is a Buy-now-pay-later app owned by BharatPe that lets the users avail credits and use them at various outlets. You can pay back the amount at 0 interest in a span of 30 days.
It also provides up to Rs.10 lakhs of credit to the users based on the CIBIL score.
PostPe provides the scanning feature through which the users can instantly make payments with QR codes and later pay back in EMIs. The bill is generated on the 1st of every month. The users also have the option to split in 3/4/5/6 monthly EMIs.
Here is what makes PostPe different from other players in the market –
Use the Postpe card for online or offline shopping
Sign up instantly through Whatsapp
Refer to the app and earn up to 5% cashback
Send money to your contacts or your bank account hassle-free
Interest-free credit for up to 30 days
App rating-4.1 stars
The Bullet buys now pay later app has an extremely straightforward interface that pays process seamless.
All your UPI payments are made within seconds, and your daily shopping is supported by a robust team of proactive people willing to help you through anything and everything. The platform is available on both Google Play and App Store.
They provide you with your credit limit as per your credit score, so the higher your score, the more you can spend on credit! The repayment takes place every 5th and 20th of each month. 
Here is what makes Bullet different from other players in the market –
Easy onboarding by mentioning PAN card detail

Easy snacking and payment process

Bi-monthly repayment cycle

User-friendly interface

Allows you to track your expenses daily  
Mobikwik ZIP buy now pay later app enables you to spend up to Rs. 30,000 every month across over 1 lakh brands online and offline. From food, travel, gift cards, bills to shopping – Mobikwik ZIP offers you everything all under one roof!
The platform has offers and deals that come and go almost every day, enabling you to earn cashback on timely repayments and more. You can also use the platform or other services like transfer to bank, recharge and pay bills and more.
Here is what makes Mobikwik ZIP different from other players in the market –
0% interest on all credit payments

Minimal documentation is required for set-up

Credit up to Rs. 30,000 every month

It helps you build your credit score through timely repayments.
EpayLater brings a revolution for the businessman of the country by offering a whooping Rs.25 lakhs in credit without any interest during the billing period.
It partners with some of the biggest brands in the country including Flipkart wholesale, Metro wholesale, and many more.
Easily use your credits from Rs 25k to Rs 25 lakhs and get 14 days to settle it at 0% interest.
Here is what makes Epay different from other players in the market –
5-minute sign-up process
Manage your account completely on your mobile
One-click checkouts with tons of merchants
No compounding interest on the credit
App rating- 4.5 stars
With over 5 million downloads, Snapmint is a big game player in the E-commerce segment. Now, it is also making its entry into the BNPL segment with affordable EMI options.
It gives an easy down payment option with EMIs without having a credit card. After signing up, the user gets a credit limit according to the credit score on their debit cards. This way, you get to use credit without owning any credit cards or loans.
There are tons of products in Electronics, lifestyle, and fashion available on the app. You can even use its BNPL services on giant E-commerce companies, including Amazon, Flipkart, Myntra, Shopper's Stop, and more.
Here Is What Makes Snapmint Different From Other Players In The Market –
Premium Customers can take personal loans from Snapmint.
Shop online/offline and pay with Snapmint
Zero down payment options are available
There is no application or foreclosure fees involved
The application process is 100% online
App rating- 4.4 stars
That's it. These were my picks for the best BNPL apps we currently have in India.
The BNPL apps that we've talked about are among the best players in the market, offering flexible repayment plans and 0% interest on all the credit taken.
These apps make your shopping experience way more seamless and efficient, as you do not have to enter your payment details every time you shop for something.
Just pay through these apps and then pay the app a lump sum amount later!