Top banks of India, such as HDFC and ICICI bank provide an amazing opportunity to avail EMI transactions on their debit-cum-ATM cards.
Debit cards are the regular cards that allow you to withdraw cash from ATMs or shop online using your savings account deposits.
Usually, debit cardholders can't transact using EMI payments. Only credit card holders can do so. But ICICI bank allows its select savings account holders to avail EMI on a debit card, without linking any money in the savings account.
However, you can only purchase Amazon and Flipkart products on EMI using your ICICI debit card as of now.
To purchase anything on debit card EMI is easy. First, you need to check if you're eligible to avail of this offer or not.
You can do so by visiting this page on Amazon or by sending the SMS: DCEMI on 5676766. From the mobile number linked with your bank account.
The amount due for the monthly payments will automatically get debited from your savings account, linked to your card.
The hard part is paying the bill if for some reason the auto-debit doesn't work.
To test how it would work, I tested it with Flipkart.
I placed an order for 25,999 on Flipkart using my ICICI debit card. And I choose to pay for EMI.
After 2 days I canceled the order and asked ICICI customer care to cancel the EMI on my debit card.
In my case, the cancellation wasn't quick. It took 3 weeks for the cancellation to get processed. But anyways, the EMI got canceled, but I still had to pay the processing fee and cancellation charges of 866.37 INR.
I skipped one month to test if the auto-debit facility works. Surprisingly, it didn't and my total credit on my debit card EMI account grew to 913.23 INR due to monthly interest.
So, this is how I paid my EMI due payment for the ICICI debit card.
Step 1. Login to your ICICI internet banking account
Login to your ICICI internet banking account. You can also do it via mobile app using ICICI iMobile following this same procedure.
I'll be using the ICICI internet banking portal on the web browser.
Always login to your internet banking accounts after confirming the website. Check the browser address bar for an HTTPS connection and a green padlock before entering your login details.
Step 2: Go to Pay Bills Menu
Go to the Pay Bills menu by clicking on the "Payments and Transfers" link in the navigation bar
Step 3: Enter Debit Card EMI Account Number
Then select the credit card option from the menu.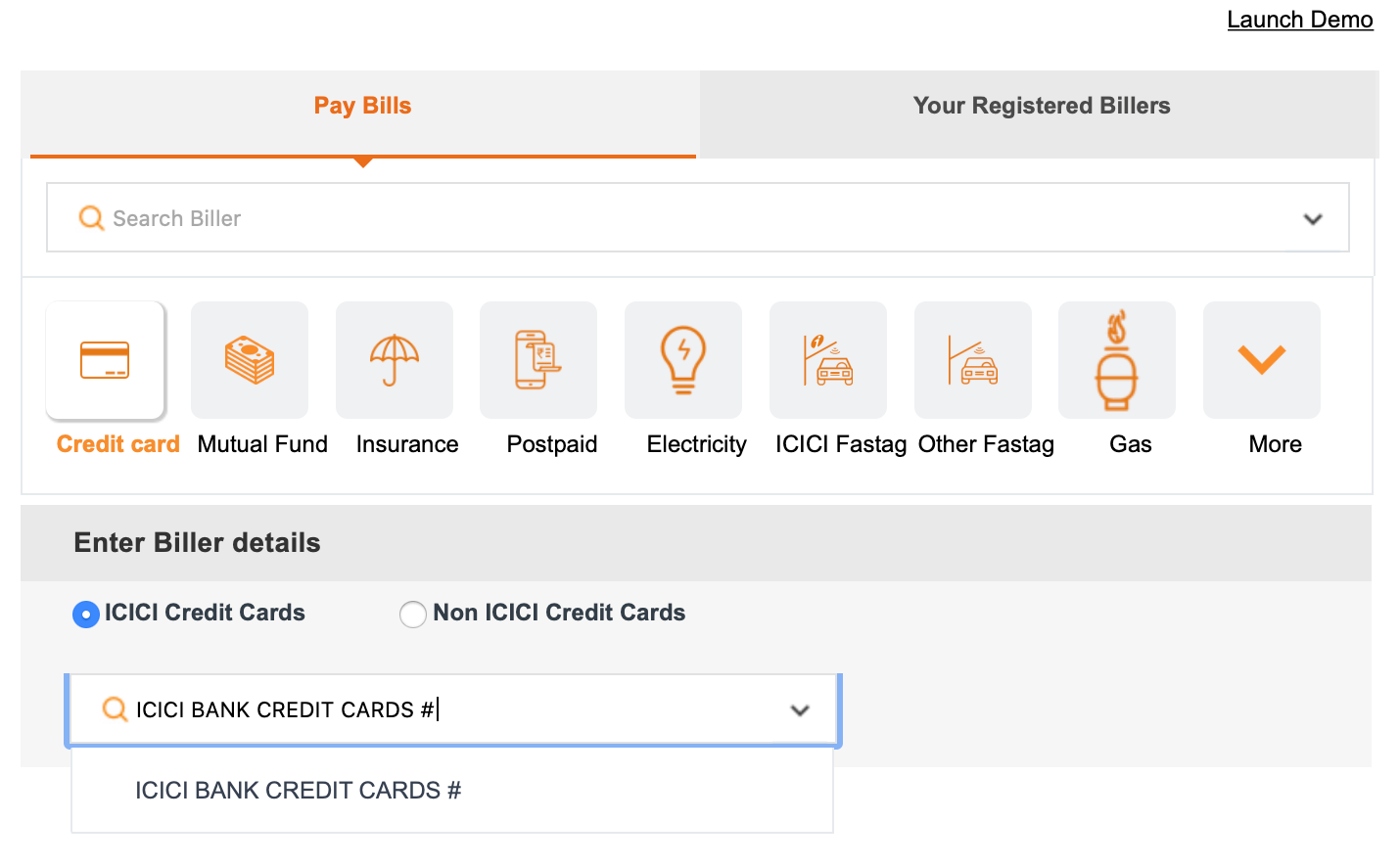 Under Enter the Biller details option, select ICICI credit cards.
Under Customer Identification, Details enter your Debit card EMI account number.
You can find your Debit card EMI account number on the monthly bill you receive on your email id.
In the confirmation section, enter the due amount in the "total amount due" field. And fill all the personal details carefully. Don't make any mistakes in a hurry.
Make sure you set the frequency to "One time"
Click on the Next button and confirm the payment.
After you make this payment for the first time, the quick pay option will appear under the same "Pay Bills" menu. You won't have to enter all these details from the next time.
That's how you pay the ICICI debit card EMI due.
I also confirmed if the payment has been received by the bank and yes, it works. Given you don't make mistakes, of course.
Do you have any questions?
Let me know in the comments below.