When selecting a broker, the first thing you look at is their reputation and how trustworthy they are.
While both Zerodha & Dhan have proven to be reliable for their customers, there is certainly more to consider.
As we understand how important it is to choose the right broker, we have compiled a comprehensive overview that covers all aspects of trading and investing at Zerodha & Dhan.
A brief overview of the companies:
Zerodha 
Founded by the Kamath brothers Nikhil & Nithin in 2010, Zerodha has redefined the broking industry and has positioned itself at the number one spot in the market.
With over 6 million active users, the company has grown its customer base year-on-year and is now India's largest retail stockbroker with 17.42% of the total market share.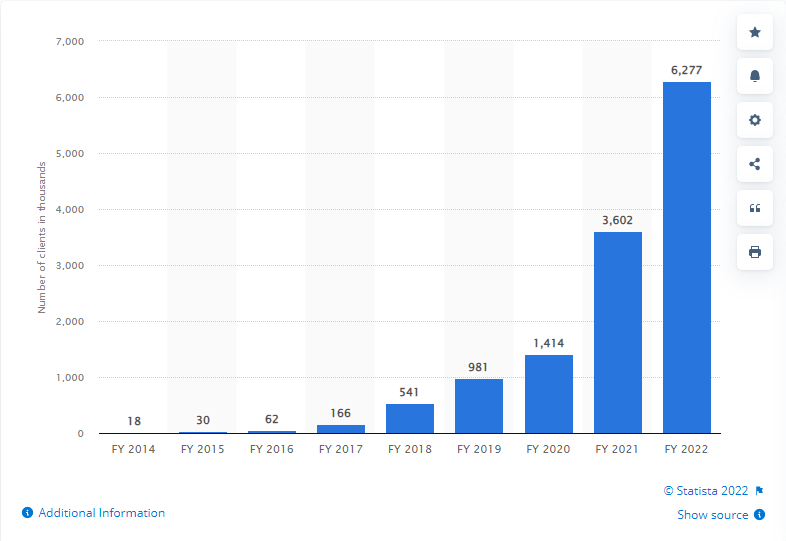 The name Zerodha was inspired by the combination of the anglo-Sanskrit word Zero & Rodha where Rodha means barrier.
In keeping with its name, Zerodha has created a barrier-free environment for traders with its disruptive pricing model and in-house technology.
Dhan
Started by Pravin Jadhav's Raise Financial services, Dhan indeed captured the market with its acclaimed lighting-fast speed. Since its incorporation in 2019, the app quickly gained popularity amongst the target audience and currently has over 1 Million registered users.
Similar to Zerodha, it is registered with SEBI (SEBI Stock Broker Registration No: INZ000006031) and offers trading across all major exchanges and segments in India.
Comparing Margins – Zerodh2a Vs Dhan
A margin refers to the security you place with the broker to cover any credit risk in case you decide to borrow credit from your broker. To put it simply, it is like a loan account you create to buy stocks you can't afford!
Margin Trading helps you to buy shares by paying a part of the total value of shares.
If you are an informed trader or investor, you must be aware of SEBI's latest circular dated May 10th which brought in a few long overdue changes. If not, a know-it-all person doesn't attract much attention anyway.
So, you're good!
Here's the scoop. The latest SEBI circular requires traders dealing in intraday trading as well as futures and options (F&O) to keep a 100% margin in the bank account to proceed with the trade.
Therefore, the only way you can compare brokers is to look at what their trading platforms offer and what savings they offer in terms of brokerage & other charges.
Besides, the equity cash segment requires a 20% flat margin. This means irrespective of the broker – Zerodha or Dhan, you will get a 5X leverage.
For example: If you are trading in the equity cash segment of Stock X, you need to deposit only INR 40 for a stock of INR 200.
I would therefore suggest not getting too worked up on the margins as it is pretty much aligned for all brokers across India.
Comparing Brokerage – Zerodha Vs Dhan
Brokerage refers to the amount you pay as a commission to the broker for acting as an agent to conduct your trade.
It is rather important to look at those rates as you don't need your broker feasting on the cake you baked!
Zerodha Brokerage Structure
Zerodha has been winning the race due to its brokerage plans. With zero brokerage on delivery of your equity trades & mutual fund investments, you can rest assured of savoring your cake on your own.
Moreover, the intraday & F&O trades brokerage per order is also set at flat INR 20 or 0.03% whichever is lower across equity, commodity, and currency segments.
Take an example of an intraday buys trade of INR 100,000. The brokerage charged would be per executed order.
Thus, the brokerage would be charged separately on Buy trade – INR 100,000 & Sell trade – INR 100,000, i.e a total of INR 200,000.
The total brokerage charged would be 0.03% of INR 200,000 i.e INR 6 or INR 20, whichever is lower.
Thus, Zerodha will charge a brokerage of INR 6 on the entire deal.
Dhan Brokerage Structure
Dhan offers a competitive rate structure by charging zero commissions for taking the delivery of your trades. For all intraday as well as futures, a brokerage of INR 20 or 0.03% per executed order, whichever is lower is applicable.
Moreover, brokerage for all options also remains low at INR 20 per executed order for all segments – equity, commodity & currency.
There is only a thin line of differentiation when comparing the brokerage of Zerodha & Dhan, giving Zerodha a slight edge.
One thing to note, Dhan charges INR 10 to all women on their platform, which is 50% less compared to men. This will go on until there is an equal representation of men and women on their platform.
Zerodha VS Dhan other charges comparison
Zerodha

Dhan

Account Opening Charges

Zerodha levies a one-time account opening charge of INR 200.

Dhan offers free accounts to customers by levying no opening charges.

Annual Maintenance Charges

Zerodha levies an annual account maintenance charge of INR 300 along with the GST – charged on a quarterly basis.

Dhan levies no charge on account of annual maintenance charges to its customers.

Payment Gateway Charges

Zerodha levies a minimal charge of INR 9/ transactions done other than UPI mode.

Dhan does not charge anything for its payment gateway processing for UPI & Netbanking transactions.

Pledge Charges

Zerodha levies a pledge charge of INR 30/request + GST.

Pledge charges at Dhan are INR 12.5/request + GST.

DP Charges

A DP charge of INR 13.5/script is debited from your trading account when stocks are sold by Zerodha.

A DP charge of INR 12.5/script is levied to your account for every delivery sell order.
It is important to note that besides the above-listed charges, there are a few other charges levied on your trade by every broker: 
STT – Securities Transaction tax
Transaction Charges 
GST
SEBI Charges
Stamp Charges
Looking at the other charges, Dhan gets an upside as it offers cheaper rates than Zerodha.
Trading Platform – Zerodha Vs Dhan
Comparing the trading platforms of Dhan & Zerodha Kite, you can often find yourself in a spot!
The amount of analysis you can do on both those apps & web-based sites is unmatched.
However, it will be unfair to overlook Zerodha's comprehensive trading platforms with all the necessary tools and free resources available in one place.  Kite is easily the most powerful, feature-rich, and user-friendly trading platform in India.
Kite by Zerodha in my opinion is what inspires a lot of these brokers to simplify and improve their trading platforms.
To summarize
Now that you are equally equipped with all the necessary information, you can understand how much thought goes into finalizing your broker.
Giving my final verdict on who is better, Zerodha Vs Dhan?
I would choose Zerodha. Zerodha has not only been in the game for a long but surely knows what they are doing!
It does not matter if you are a novice or a pro. At Zerodha, you'll find what you need.